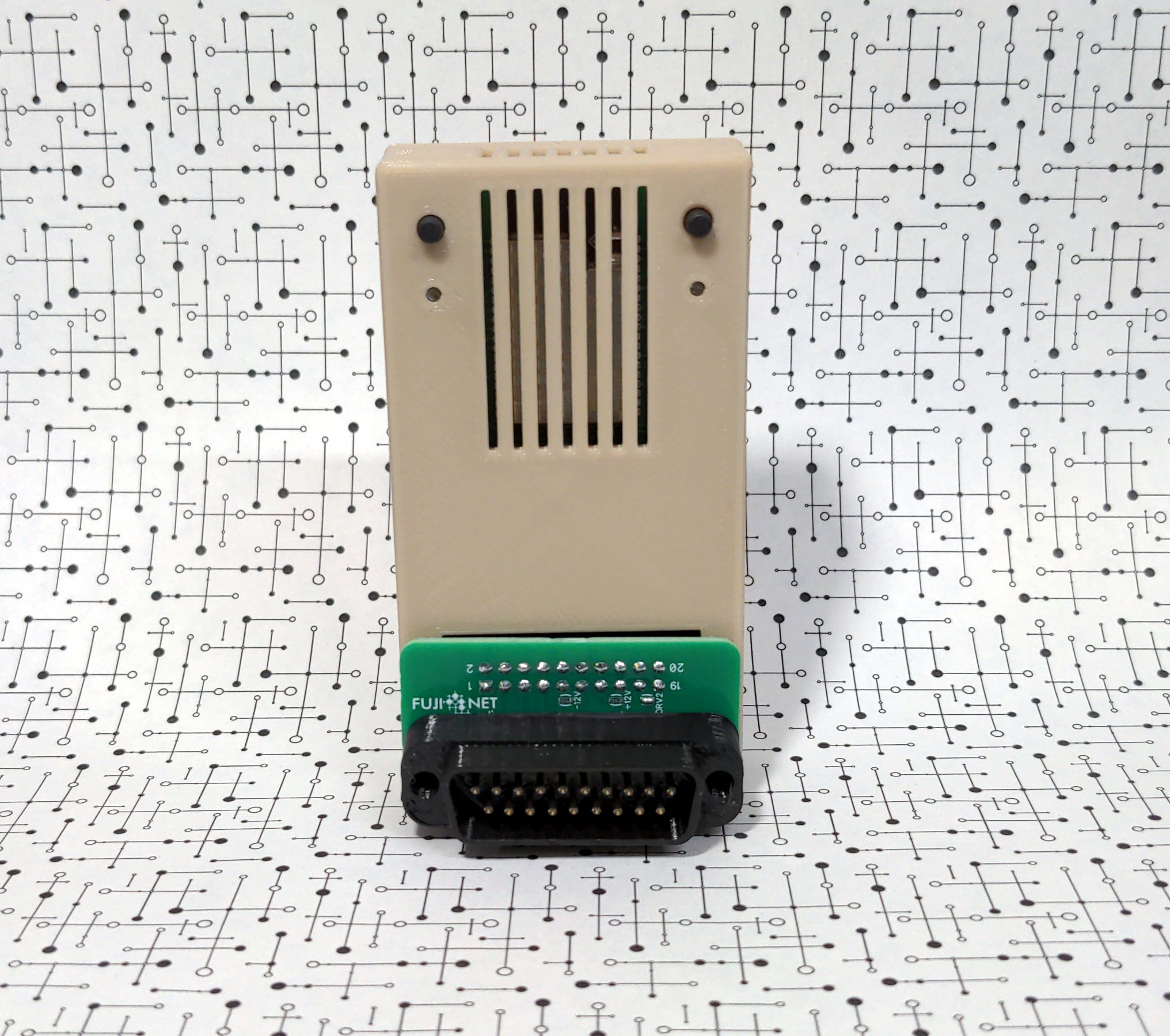 FujiApple Rev1 Boards Arrive for Testing
The first batch of 10 PCBs for the Apple II FujiNet have arrived! Initial tests look good on my Apple IIe with Grappler+ SmartPort card using the DB19 disk controller. Several units have been assembled and headed out to others with IIc, IIc+ and IIgs systems for further testing.
This design allows you to use the FujiNet in one of two ways. You can connect the custom DB19 adapter into the FujiNet and it will plug directly into the back of the Apple IIc or IIc+, just like the Atari FujiNet connects to the SIO port.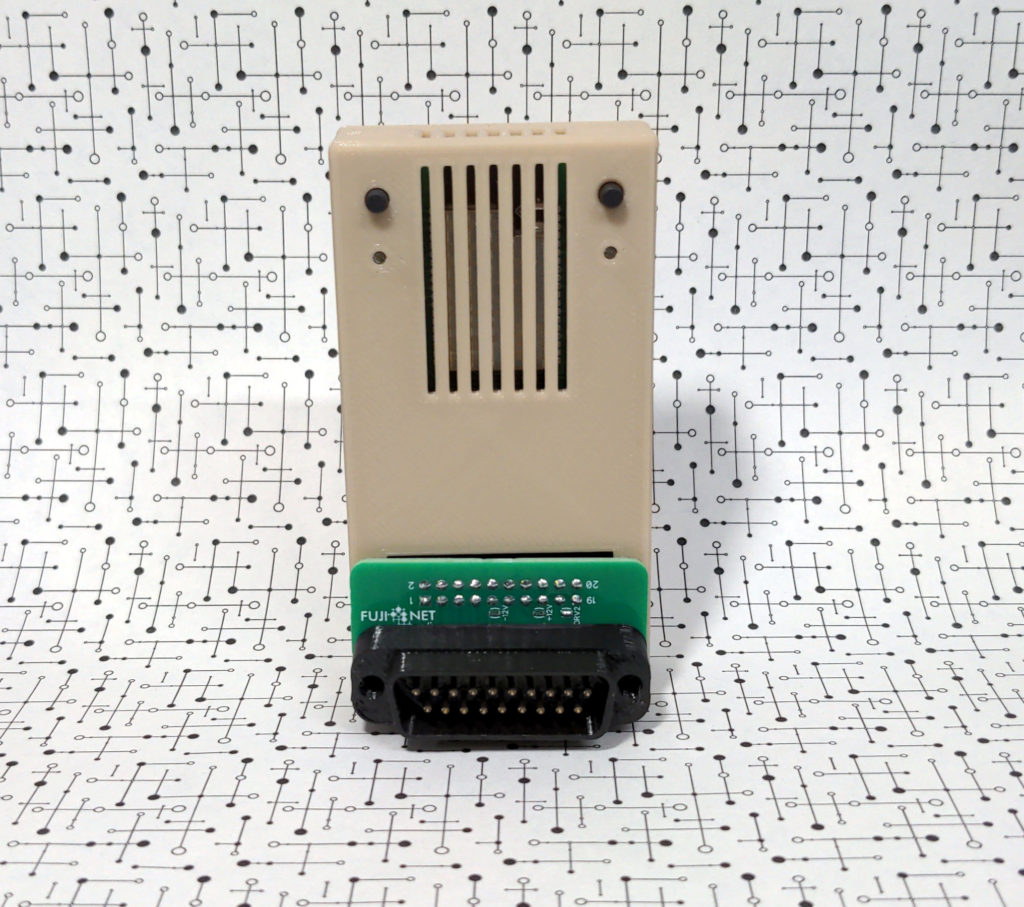 For other systems where the FujiNet does not fit vertically, you can use the same custom DB19 adapter with a 20 pin cable, or just a regular 20 pin IDC cable directly into the Disk II controller.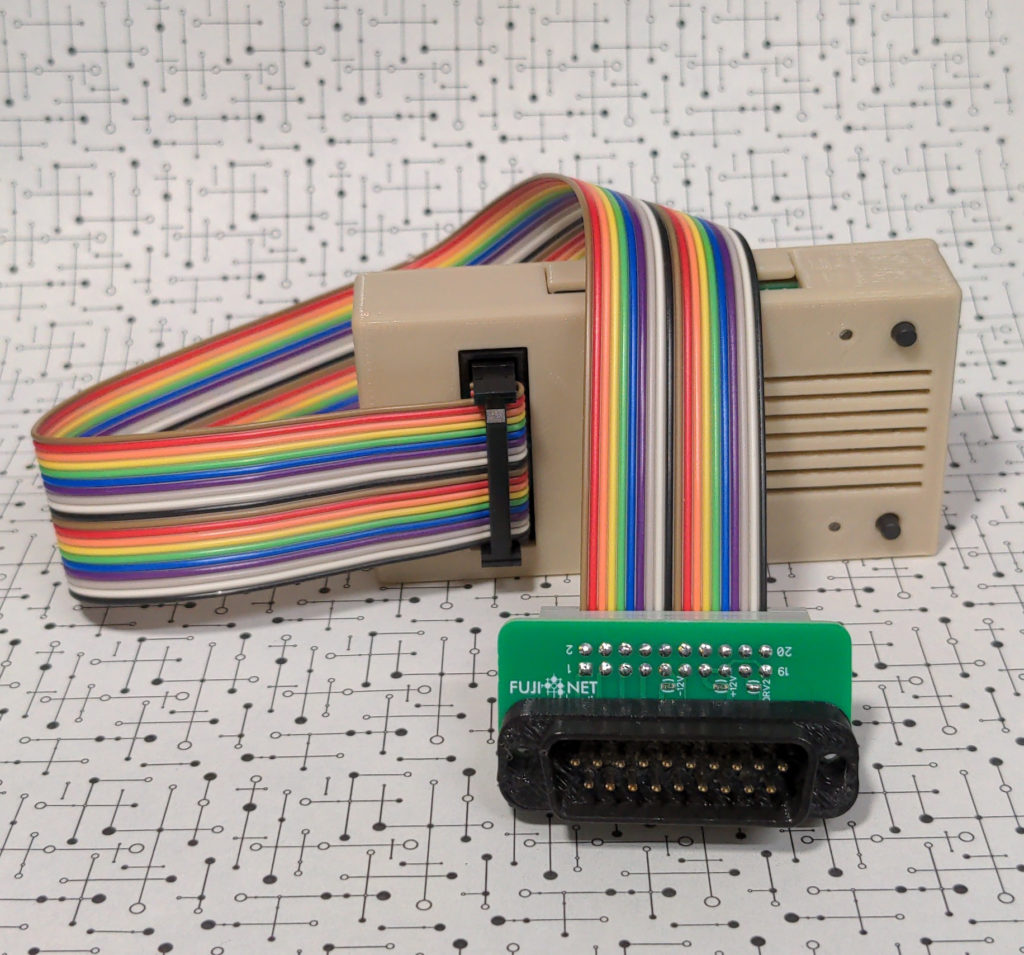 An audio out port is on this test board but we're unsure if it will remain. The Atari FujiNet has audio output that is piped directly from the ESP32 through the SIO port into the systems POKEY sound chip. Since the Apple II has no sound input, one would need an external amplifier and speakers.
Stay tuned for more updates on testing progress!